Cala Figuera is a picturesque port located in the district of Santanyi on the South Eastern coastline of Mallorca, approximately 60km east from the capital Palma
It makes an ideal and quiet base for those who want to be within easy rich of all the local attractions, but don't want them immediately on their doorstep. The charming Mediterranean port is accessed from a fjord-like inlet & is known by locals as "Little Venice" and whilst it's small and discreet it's a photographers dream with the gorgeous port featuring regularly on calendars and promotional material for Mallorca.
We recommend
Take a look at this selection of fantastic villas
Luxury villa rentals in Cala Figuera, Santanyi
Cala Figuera remains largely untouched by tourism because it does not have beaches suitable for swimming, but what it does have is some of the most fantastic views in Mallorca. It is also a good area for diving and snorkelling. Cala Figuera has its own diving school. The clear waters make it exceptionally good for water activities.
Cala Figuera was mentioned in records dating back as far as 1306, but at that time there were no residents. In fact, the first houses were not built there until the end of the 19th century. Despite its obvious attraction it has retained its inherent charm & Cala Figuera offers an authentic glimpse into the Mallorca of times gone by as it still serves as a home to a small fishing community. The harbour is fringed by cliffs and quaint, white washed cottages and boat houses with painted shutters, where the safe return of the fishermen after a long day at sea offers a wonderful photo opportunity, as well the chance to purchase fish directly from the boats.
The town stretches from the cliffs down to the harbour, where only a small amount of visiting yachts can fit, as most of it is used by the fishing boats, which by exception, are allowed to fish the coastal areas of the Mondrago Natural Parc, which is a protected area.
The South-East of the island offers amazing landscape with its turquoise bays, sandy beaches and crystal clear waters. The countryside is dotted with almond trees, ancient stone walls and grazing sheep and goats completing the Mediterranean splendour. Whilst Cala Figuera is quiet and quaint, the neighbouring inland town of Santanyi (3km away) has a colorful market every Wednesday Other inland neighbours, Felanitx hold their market on Sunday, and Campos on Thursday and Saturday.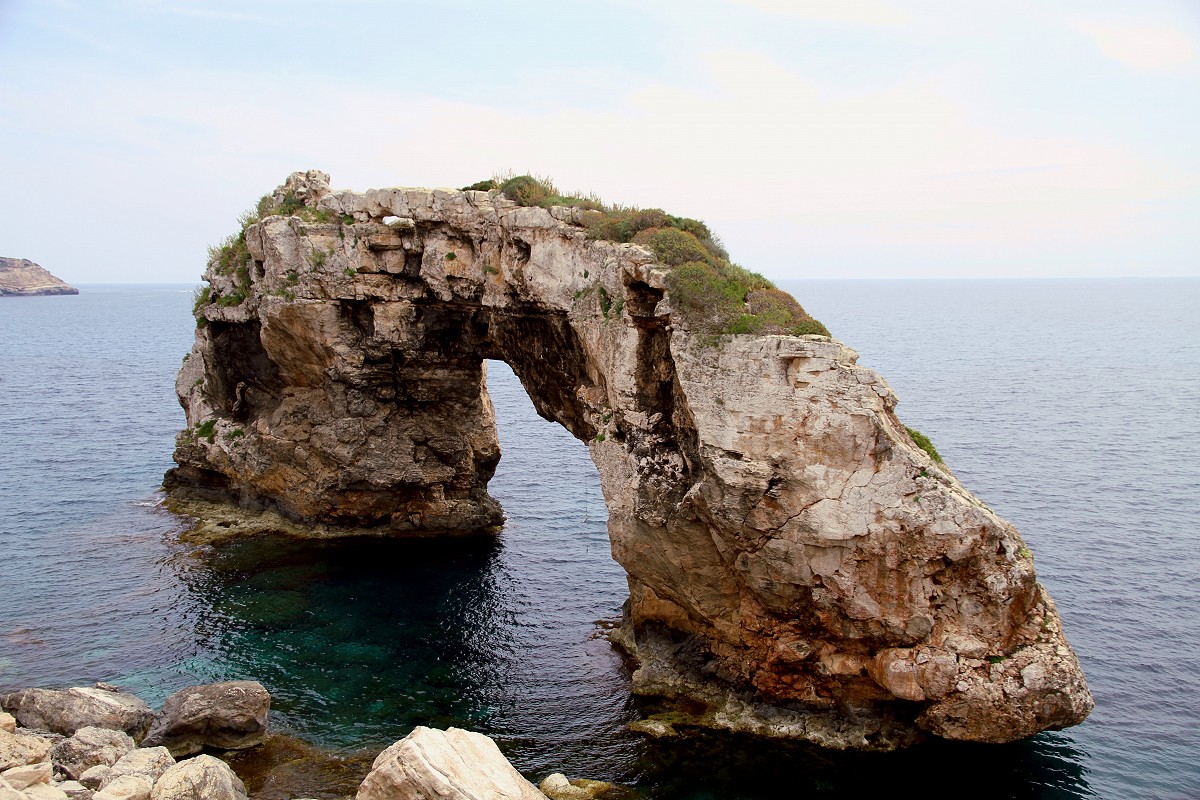 Cala Figuera remains a popular choice for families and yachting enthusiasts – as water sports are widely available, as well as excursions by boat along the coast. Visits to other local attractions can also be arranged, such as the Cuevas de Drach at Porto Cristo to the north, or to the south, the Mondragó National Park, a nature reserve noted for its environmental, biological and botanical diversity.
At Mandragó National Park, guidance is given to visitors to help them identify the many species of birds and animals which inhabit the protected 2,000 acres of the reserve. A recent added attraction is "Artestruz", which is an ostrich farm at which small children can enjoy ostrich rides. This can be found some 15 minutes away by road between Colonia Sant Jordi and Santanyi.