Booking one of our luxury catered villas in Mallorca is the perfect choice.
You can book our private villas with chef and concierge and treat your friends and family to an exclusive holiday, perfect for a celebration or special occasion. Need help or have a question? Just ask our team!
We recommend
Take a look at this selection of fantastic villas
An all-inclusive villa rental
You are offered the ultimate all-inclusive Mediterranean holiday. Your group of up to 10 people will enjoy luxurious accommodations and a bespoke, premium pool villa rental experience, as well as an expert crew and gourmet chef.
Our staffed rental villas combine the elegance of a luxury vacation with the thrill of adventure travel. You will appreciate the special attention and local knowledge of a team exclusively dedicated to you.
At the same time, your gourmet chef will continue to treat you to delicious meals tailored to your preferences.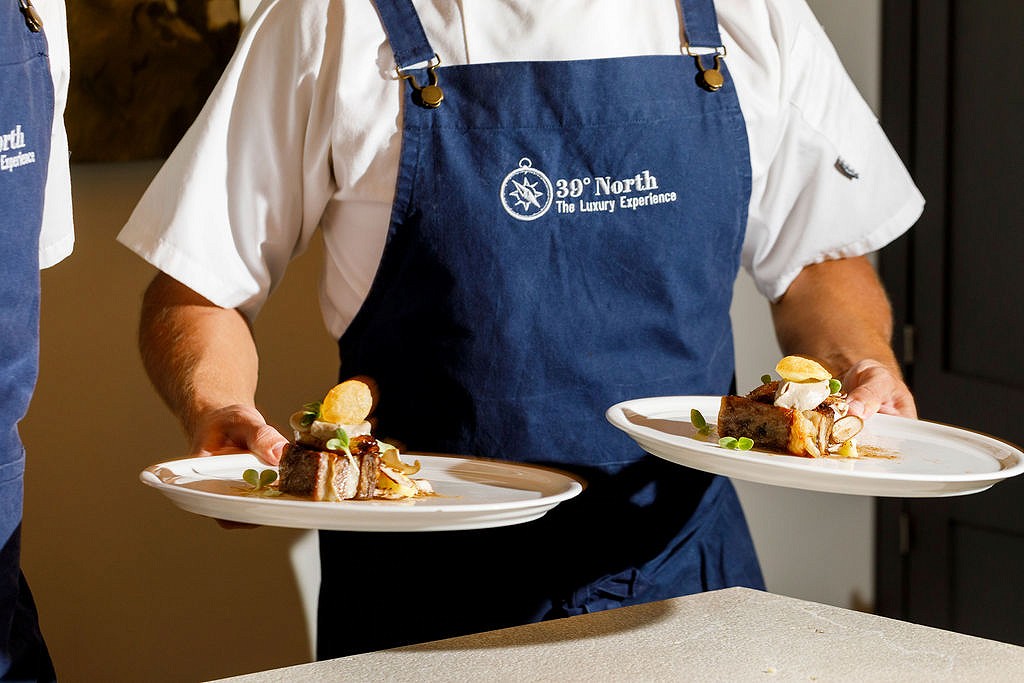 Choose from more than 8 different villas on the island Mallorca.
What does it include?
Staff and cook, Nanny, Concierge, Waiter, Cook
All meals, snacks and drinks.
Balearic Luxury Villas provide the ultimate relaxing family holiday. Each villa is staffed with a qualified Chef & Nanny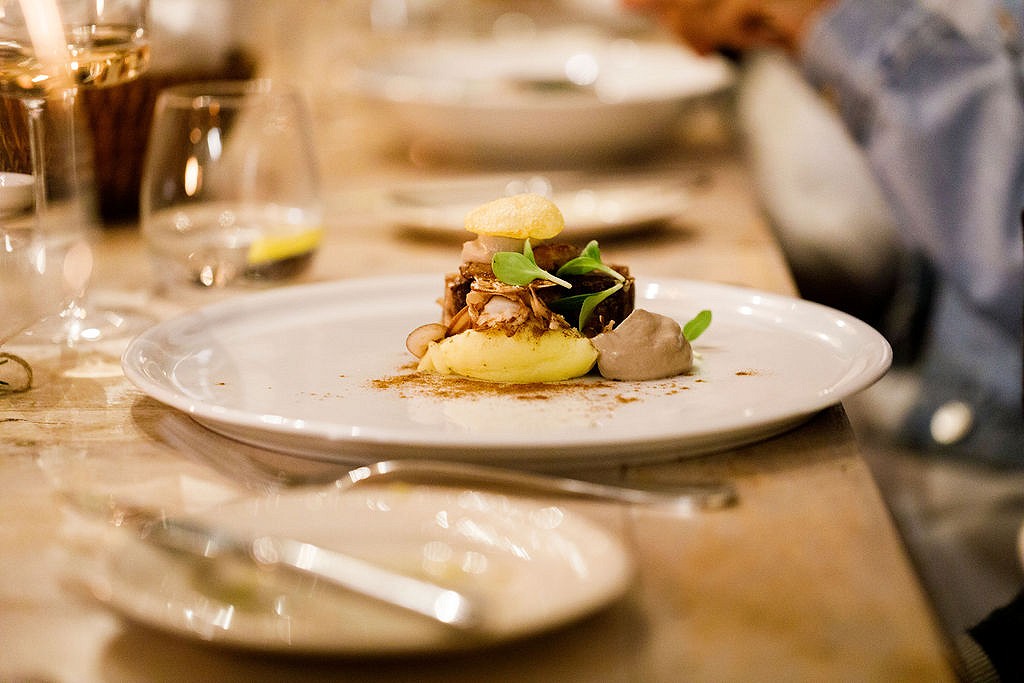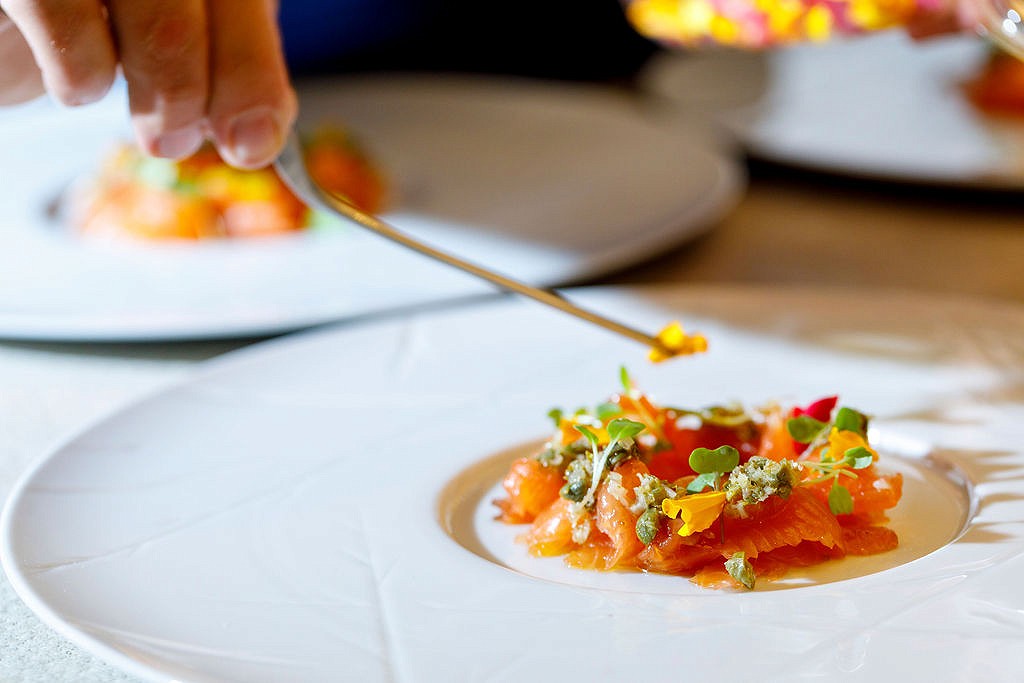 Reviews
Graham
I returned home from Mallorca yesterday and simply had to put into words my sincerest thanks for the holiday that I and my family enjoyed in your villa
The house is excellently designed; its contemporary look and feel complemented by tasteful and thoughtful furnishings and an excellently appointed set of kitchen appliances. The 'L' shape of the home offered seclusion, shade from the sun at all times of day and the gaps in the outside kitchen wall encouraged the sea breeze to blow through the property, providing a natural 'air conditoning' whilst outside in the sunshine. We thoroughly enjoyed the outside dining area and the barbeque. I wasn't sure what to expect of an unheated saltwater pool, yet I was pleasantly surprised. The water was warm and it made a pleasant change swimming in a pool with no chlorine odour. It was simply stunning. The kitchen was a dream come true! To spend two weeks enjoying luxury, high-end, top quality appliances was a joy. I applaud your decision to install multiple dishwashers and refrigerators – we only had a maximum of nine guests staying yet realised how important these extra items were. The tap that provided instant boiling water was perfect for making a cup of tea (so much so that I am now considering installing one at my home in England), and I was so grateful to find the water cooler and the provision of extra water whenever we asked.
The bedrooms were all marvellous and the en-suite facilities in each quite exceptional. I enjoyed the upstairs terrace and sat there early each morning with a cup of tea enjoying the views and the rising sun. Having spent my career working in technology I found myself delighted with the home automation system, the touch panels to control lighting, blinds etc – and I was particularly interested in the remote condition monitoring you use to manage the villa. Twice I found myself impressed by this technology; first when Iris called to say a pump would be replaced as it was reporting an intermittent fault, and second when Iris was able to remotely reset the air conditioning after we somehow managed to switch it to ventilation only. Applied technology at its best!
Everyone who visited the property during our stay was courteous, polite, professional and friendly. I was impressed to meet the gentlemen who hoses down and cleans the terrace and the pool deck. The pool cleaner was always polite and friendly during his visits. And the housekeeping team were amazing – I have never seen a team so large arrive to clean a home! They were friendly, quiet, helpful and efficient. My thanks to all of our maintenance and housekeeping people for keeping the home spotless.
Finally, I have to mention the exceptional customer service that you each extended me. From the moment I contacted Gemma last Autumn she was helpful and informative. She and her team made the booking process a pleasure and went out of their way to answer each of my questions promptly. We were very grateful to Toni for taking time out of his weekend to visit us on the day of our arrival (Saturday 18 June) to show us around the villa and explain the technology. I have Sonos at home so the music system was a great asset during our stay and very much appreciated. And to Iris: thank you for making us feel so welcome in "The Edge"; for your help and advice over WhatsApp and for dealing with our small requests so readily and always so quickly. As a team, you have left nothing out of designing and building "The Edge". Nor do you leave anything out of your customer service – it was of the highest quality throughout.
Having visited Mallorca often as a child during family holidays a long time ago I have now re-discovered my love for the island. My wife and I commented many times over the last two weeks how we would enjoy renting again to visit various different parts of the island. It goes without saying that when we do come again my first port of call will be to you at Balearic Villas. I enjoy receiving the weekly emails about rental properties so please keep me on your mailing list!
To you all, my sincere thanks. I rented "The Edge" to celebrate my 60th birthday with my family. You played your part in making it a very special milestone birthday. I am very grateful to you all.
With kind regards,
Graham